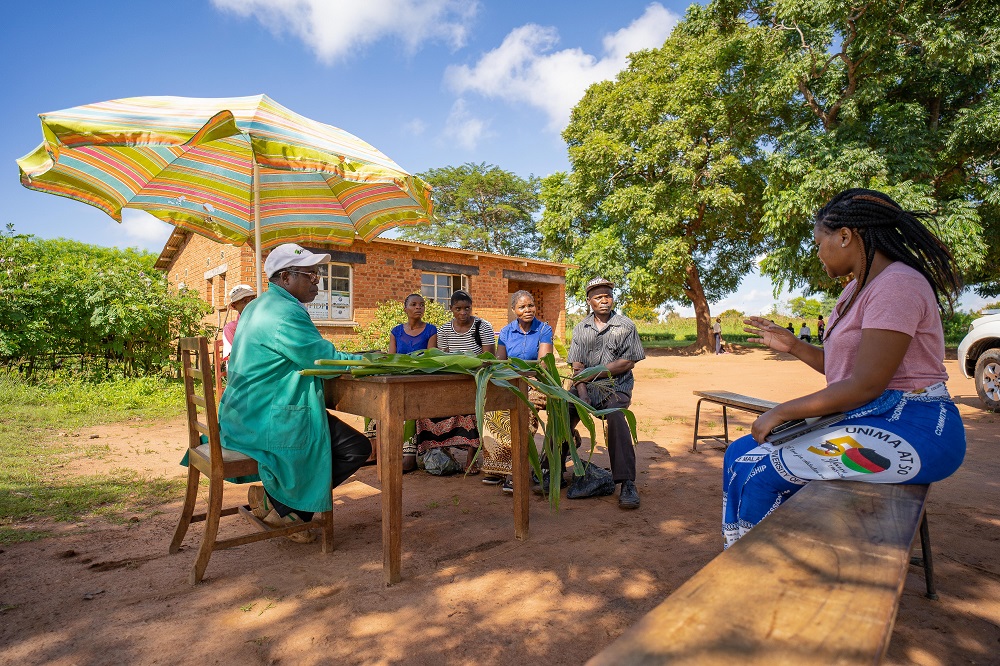 Sixty percent of farmers who took part in a pilot SMS service run by Pest Risk Information Service (PRISE) and Precision Agriculture for Development (PAD) in Kenya have heeded vital pest risk advice to help protect their crops from devasting insects such as the Fall armyworm (FAW) which is already widespread across Africa.
A study conducted at the end of the maize growing season also revealed that 86 percent of farmers reported that the FAW was the biggest problem they had faced and across the PAD-PRISE campaign more than half of the farmers reported changing their practices – based on recommendations sent by text messaging – to protect their crops against the pest.
The most common outcome of these changes was a reduction in the FAW and an increase in maize harvest – vital to maintaining their livelihoods and local and regional food security.
Pest outbreaks can be devastating for food security in Africa. Insects, mites and plant pathogens can quickly spread across borders destroying crops. Globally, pests and diseases are estimated to cause around 40 percent of crop losses worldwide. Worryingly, pest movements are becoming increasingly unpredictable as a result of climate change.
PRISE, launched in 2017, aims to solve this problem by using data to help farmers manage pests in sub-Saharan Africa. PRISE predicts the timing of the most effective and efficient control against pests using a novel combination of earth observation technology, satellite positioning, and plant-pest lifecycle modelling to deliver a science-based service. Expansive, novel crowd-sourcing observations strengthen and validate the system.
Ministers of Agriculture and their extension experts in Ghana, Kenya, Malawi and Zambia are actively involved in PRISE. The system now collects and combines disparate datasets, manipulates data using computational and modelling expertise, and draws on well-established international development networks.
In-country data collected from the field is fed into the model. Risk messages and mitigation measures are communicated to users through bulletins and SMS, helping them to take the right pest management action at the most appropriate time.
Charlotte Day, PRISE project manager at CABI, said, "PRISE is already proving its worth by providing smallholder farmers with key information on how to protect their crops and livelihoods.
"Risk forecasts will be integrated into existing plant health systems, using networks in current programmes and projects, to trigger appropriate action to deliver large scale alerts, advice and inputs to farmers.
"Capacity development and involvement of each country's private and public sector organizations, will also enable business plans to be developed for long-term sustainability."
Additional information
Photo: A Plantwise plant clinic in Malawi where farmers can follow up on alerts from the Pest Risk Information Service (PRISE) – Copyright Homeline Media.
Find out more about PRISE from the project page.
Related News & Blogs
CABI News
18 September 2023