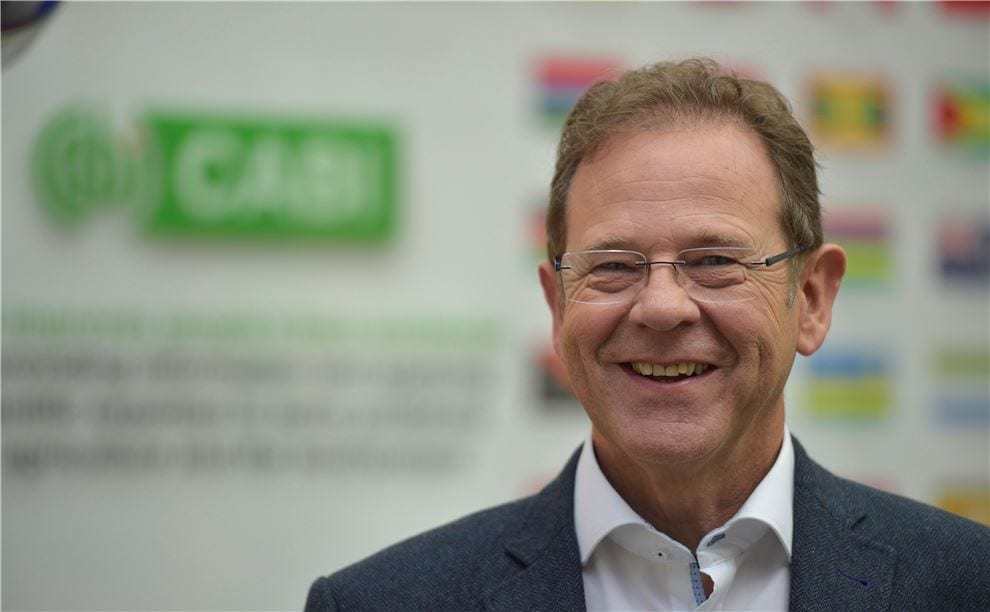 Roger Horton, former CEO of the Taylor & Francis Group – one of the world's largest academic publishers, is to be appointed as the new Chair of the Board at CABI at its meeting in June 2018. He will succeed Philip Walters MBE who is retiring from the Board having been a non-executive director of CABI for seven years, the last three as Chair.
Mr Horton has served as a member of the CABI Board since July 2017 and brings a wealth of experience to the position including 14 years leading the Taylor & Francis Group – the academic publishing arm of Informa Plc, from 2003 to June 2017.
Previously Mr Horton, as Executive  Director, floated Taylor & Francis on the London Stock Exchange in 1998 and during his tenure he oversaw a growth in turnover from £18m to £450m. He was named as one of the Bookseller's 100 most influential people in publishing for ten consecutive years.
Mr Horton, who is also a Visiting Fellow at the Cranfield Graduate School of Management, Cranfield University, said, 'Since joining CABI I have been impressed by the energy and commitment of all the people I have met, in the labs, offices and Board room.
'I look forward to spending some time soon in the field and seeing for myself the immensely impressive work that we do as an organisation from research through to implementation.
'The CABI Board is a rich mixture of knowledge, experience and expertise and I am honoured to serve it. I look forward to using my experience of running a big business to enable us to continue to grow and strengthen further our scientific expertise and reputation of solving problems in agriculture and the environment.'
Mr Walters joined CABI as a member of the Board in August 2011 before serving as Chair. He came into the position having formerly served as Chief Executive of Hodder Education, which is one of the largest educational publishers in the UK. He was awarded an MBE in 2010 for services to educational publishing.
Mr Walters, who is currently non-executive Chair of EdComs and a member of the Advisory Board, Europe, at Investcorp, said, 'It has been a great privilege to be involved with CABI over the last few years, and to see the real difference it makes to the lives of so many people around the world.
'I am delighted that Roger Horton will succeed me as Chair of the Board. He brings a range of very high level skills and experiences to the position as well as a burning commitment to CABI's mission.'
CABI Chief Executive Officer, Dr Trevor Nicholls, is responsible for managing CABI's affairs and will be directly accountable to Mr Horton as Chair of the Board.
Additional information
You can find out more information on CABI Board members here.
CABI Board members, including Roger Horton, were recently interviewed about how the organisation is working to meet the UN's Sustainable Development Goals. You can see the videos on CABI's YouTube channel here.
Related News & Blogs
CABI News
22 October 2020